A <meta> tag for internet donations. Easy interoperable ways to support websites and creatives, without any need for ads.
I had originally planned to write this a while ago, and the outline of the post was sitting in my drafts folder. In the meantime, the web has been marching forwards, and someone's actually implemented a prototype of exactly what I was going to describe! Great! I should get a move on and write this, then.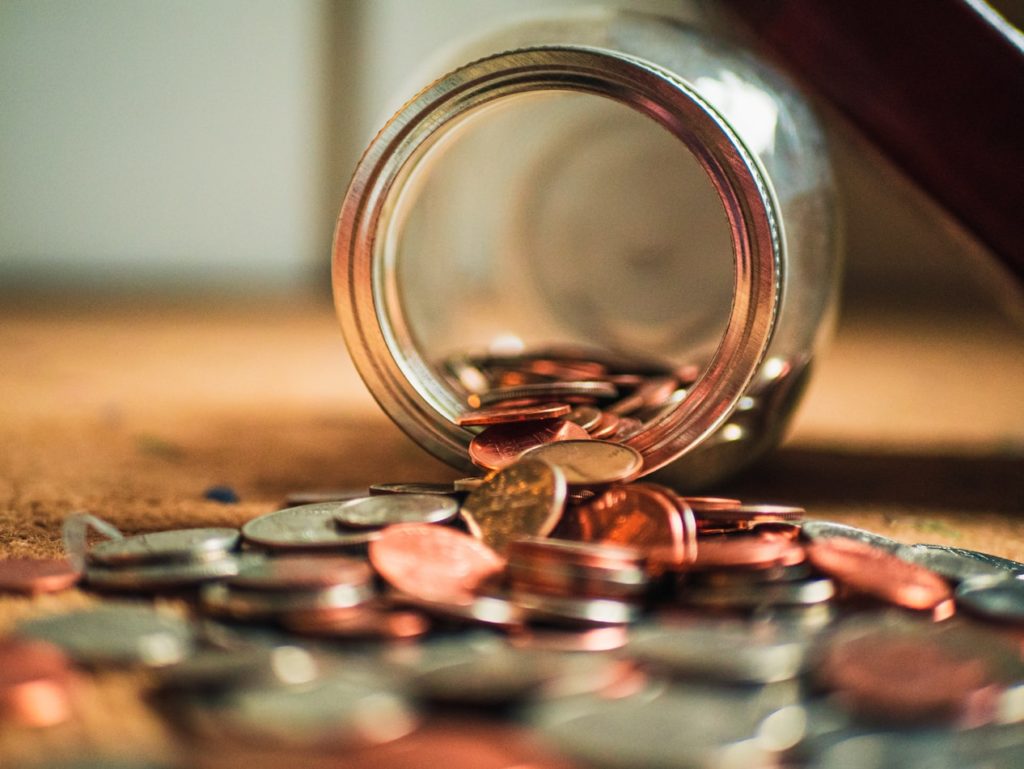 The idea
The idea came to me when I was looking at how Vivaldi does its (entirely in-browser) history tracking. You get lots of nice graphs and the top sites you visit – which got me thinking. I don't like ads, so I use an ad blocker. This is primarily because I disagree with the business model of tracking people online, and it's a stretch to find any advertiser service online that doesn't track people. So I just block everything to be safe.
But what if there was a way that, and the end of the month, I could identify my frequently visited sites and in a few clicks send off some donations to cover the cost of using them, in place of the ads?
Brave
Some would be quick to mention "Brave" and its BAT system, but I have a couple of problems with that:
It's proprietary. Sure, you can argue it's trying to be built openly, but right now this kind of think only works if you use the brave browser – it's not easily interoperable.
It only works if you use the BAT cryptocurrency system, and cryptocurrencies of any kind are a mess in my mind. That will hamper adoption and make it difficult to manage.
Only having one payment system creates a barrier for entry that forces people to invest in something they might not want to. This would turn people away from the idea.
Brave has, in the past, been embroiled in unpleasantness in regards to how transparent it is with donations, and this could again make people wary of signing up to any system associated with them.
So how could you take the benefits of this and make it available to any site, any browser, and any payment service?
Ad Replacements
In the past I have seen rumblings in the tech field with companies that say that you can pay them, and then they'll pay all of the sites you visit so you can avoid seeing ads. This has many of the same problems.
Everyone is tied into one ecosystem, and it's completely proprietary. This kind of service also has massive privacy implications as it relies entirely on tracking how individual users browse the web. A bad idea in my mind.
Go Meta
The end goal would be to somehow let the user track which sites they've visited that would be happy to accept donations.
Requirements
What do you need for this? As I see it there is one key requirement:
A URI to identify where to send money to (a payment website with an Id, a crypto wallet if that's what you really want, a link to a subscription sign-up page)
And some optional requirements:
Specify a recommended donation amount per view or per month or some other interval (ad networks might pay you £0.01 per unique view – if you're lucky)
Include more than one payment option (it doesn't make sense to just have a crypto wallet, as then you rule out anyone who would be willing to pay by card)
What web technologies are available for this?
Headers
These are sent with every web request, and are easily extendable. Perhaps you could imagine some kind of :
X-Donor: URI-to-payment
But this doesn't make it very easy to attach extra attributes to the donor URI, and make sit rather awkward if you want to specify more than one option.
<meta> Tags
These are small bits of text that are included on webpages, normally invisible to users. A <meta> could contain a URI and a suggested donation description, and you could specify more than one.
This is what is used and proposed by the article which I recently read: https://css-tricks.com/site-monetization-with-coil-and-removing-ads-for-supporters/. The model proposed here is more of a direct donation system and uses something proprietary, but the great thing about having a standard way of identifying people is that you could use any system of making donations.
The big drawback to <meta> is that on sites like YouTube & Twitch, the owners (Google and Amazon, respectively) don't let you edit the page HTML, and might not be too happy about people suggesting revenue streams that undercut them. This is a problem I can't really think of a solution to.
Legitimate Meta Tags
Assuming your browser (or any user agent) comes across a site that purports to accept donations, what does it do next? Well, it needs to verify that this is a legit donation. I propose a number of requirements for this:
The site must be served over HTTPS, otherwise bad actors like ISPs could inject any donor URIs they wanted in transit
The donor tag must be present at document load time, otherwise bad actors like extensions could inject their own URIs
What does the browser do next?
But assuming you have a legitimate tag present, what next? In my mind, the browsers actions need to preserve the privacy of the end user and not make tracking and making payments as transparent as possible.
The current explainer offers a good suggestion on how an individual payment could be made, but this is specifically about making individual payments to a specific site in a way that is similar to the "Ad replacement" solutions mentioned previously. I think a browser could go above and beyond this.
Have a little icon in the address bar indicating this site accepts donations, clicking on it could show you an array of options, including an immediate link to make a payment. My initial idea could then also be represented here.
If the site had some kind of "suggested donation per view" attribute associated with a donor tag, then the browser could remember any past donations (maintaining privacy, so only on-device or in some kind of encrypted sync setup) and show how much you've spent, and how much is left until your next "recommended" donation.
The reverse could also be possible. If you haven't made a donation to a site recently, it could tell you something akin to "You've visited this site 128 times in the past month, do you want to make a donation (suggested £0.50)?"
Of course, my idea of suggested donations might come across a bit heavy handed, but in any case I think it would encourage users to think about what sites they want to donate to if the browser keeps a record of the one's they've visited most. Perhaps when visiting the history page of their browser, a user would be presented with a "top" list of sites that accept donations that they've visited in the past month, and if they've ever donated to them before.
Summary
I think it's great that this idea, which was just stuck in my head a couple of months ago, is one that other people seem willing to work on and implement, and I think that these are great steps forward.
At the end of the day I don't know if there really needs to be a specific flow in mind for what a browser ought to do if it comes across such a <meta> tag, it just needs to:
Empower the end user to decide how they should make a donation
Maintain the users privacy by not sharing any more information about payments than is strictly necessary
Have an open framework that anyone can use and provide a payment processor for