Recently I took the train to Pitlochry and hiked up Ben Vrackie. The climb to the base of the peak is pretty easy going, but the hike up the summit itself is very steep, at least half an hour of rock steps. The view at the top is great, so here are some photos for you to enjoy.

---
Pitlochry station is very picturesque. It's on the highland mainline, and is very accessible via trains from Perth, Glasgow or Inverness. It has an old books shop in the main station building. If you have a moment to walk around Pitlochry, you can walk out onto the Dam. There is a small café in the visitor centre next to it.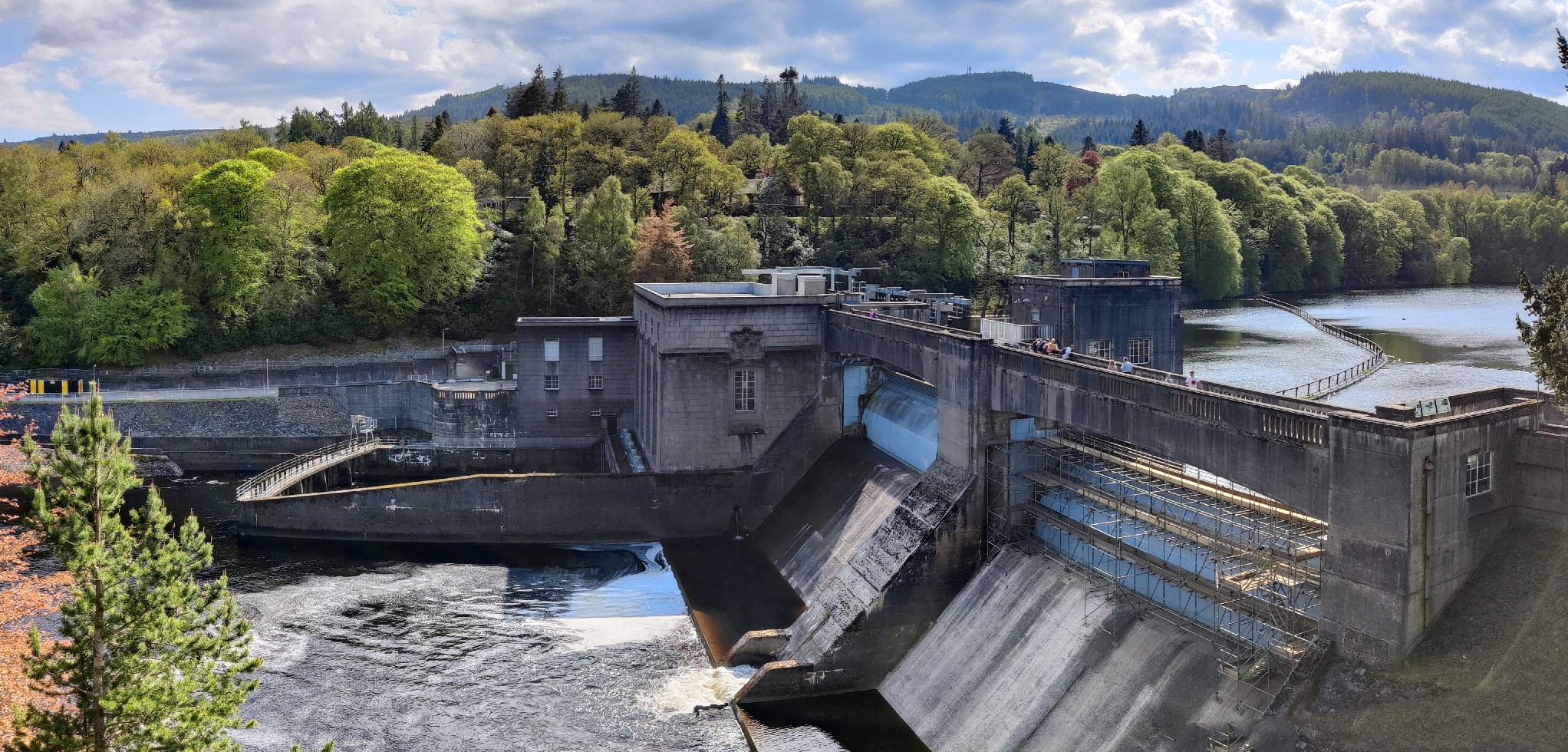 I started walking from the village, though there is a closer car park nearer to where the walk officially starts. There was a nice alley of blossoming trees, and the walk up to the treeline is a diverse woodland. I even saw a lizard scurry across the path, but it was too fast to capture on photo.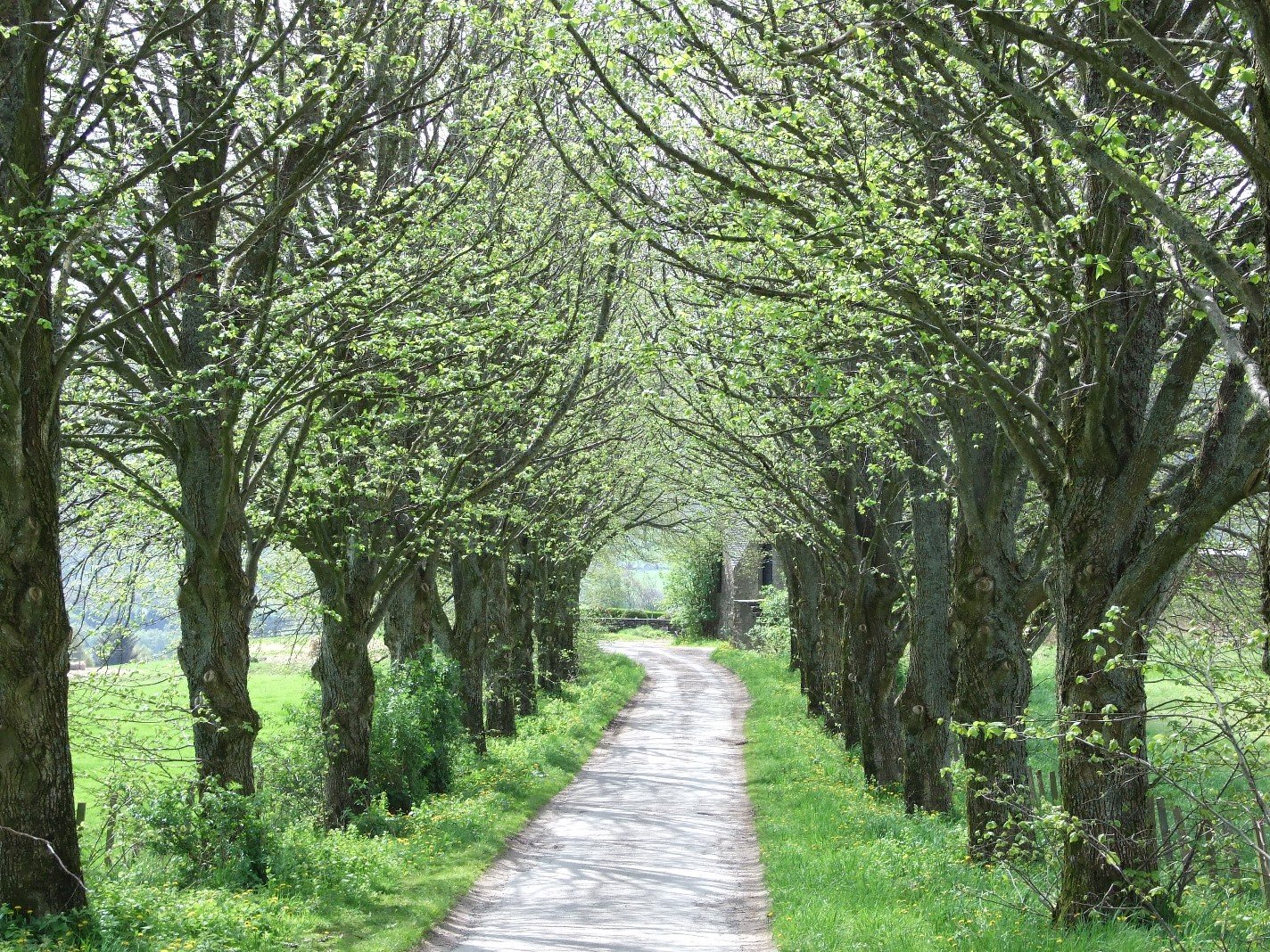 Up on the heath, there is no cover at all from the sun. It was a hot day, so I brought two bottles of water and even that almost wasn't enough. Very pretty, and a classic view of the scottish highlands.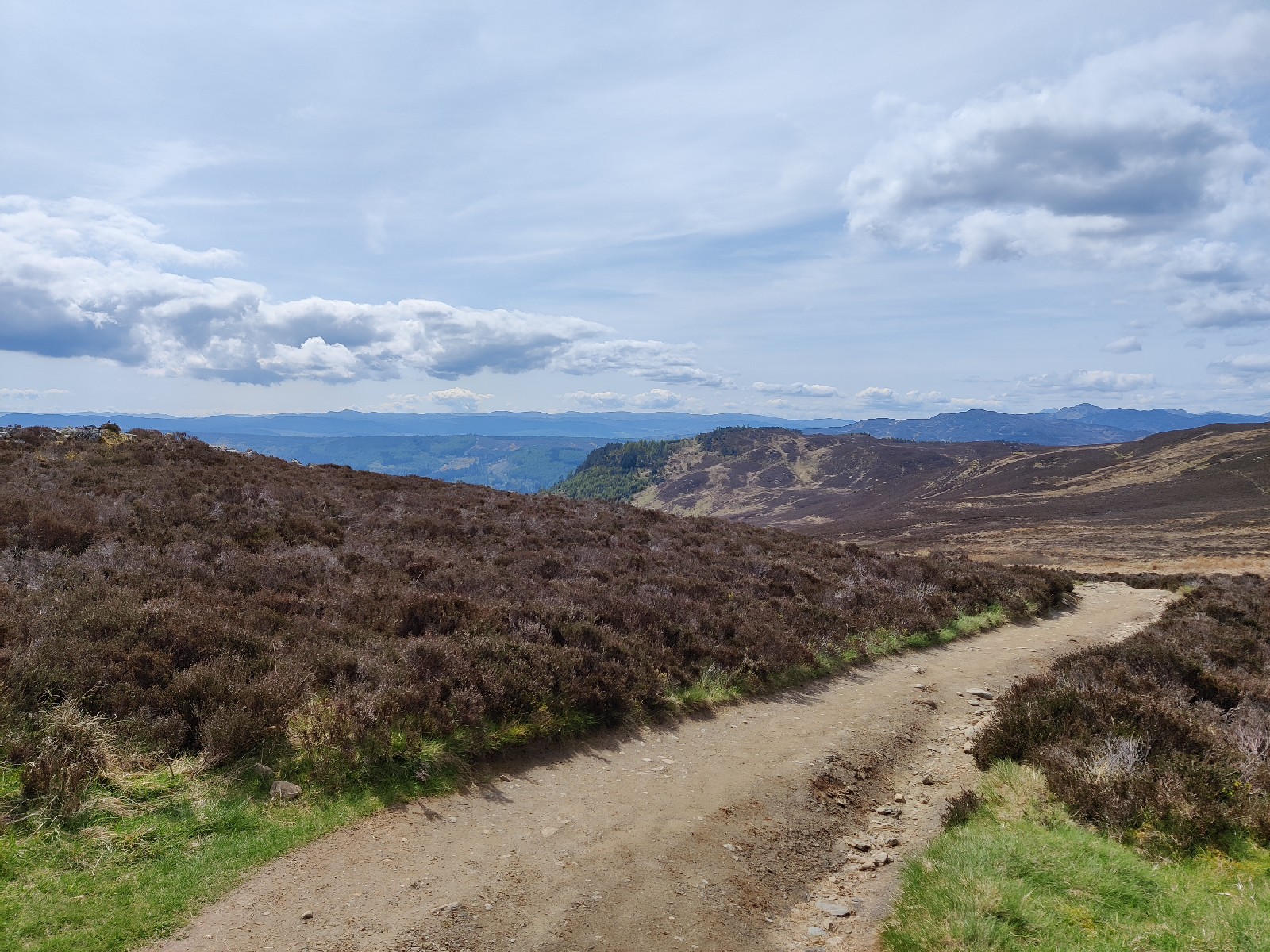 Getting to the base of the mountain peak itself reveals a very impressive rise. There is a flat portion along the edge of a small lochan, and then it's steps all the way up. Very steep, and probably not suitable for those with weak knees (I could feel it a lot more on the way down than up). But once you make it to the top, the climb is worth it.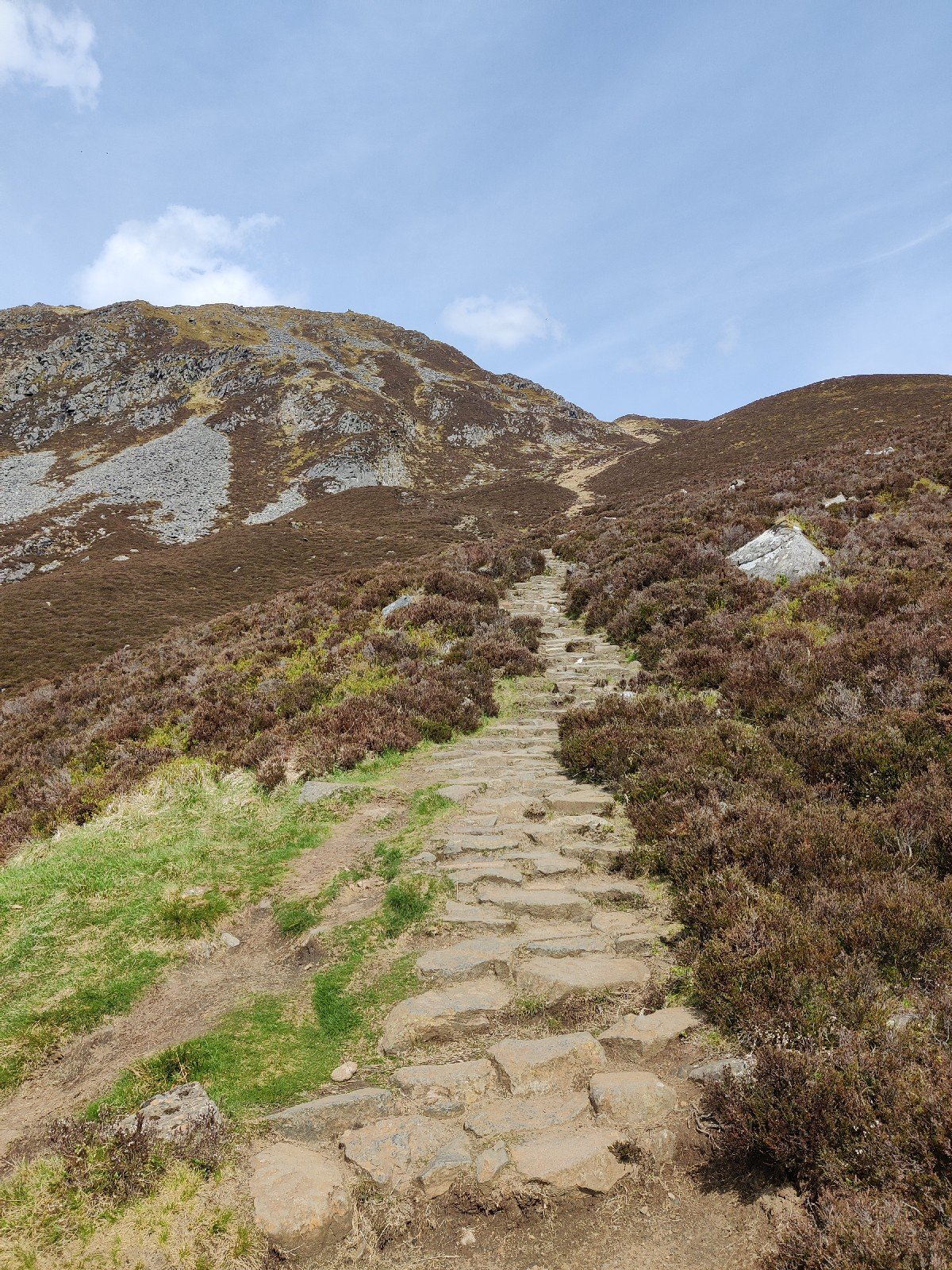 At 841m, Ben Vrackie is not quite a Munro, but it is high enough that you're above the flying route of light aircraft, which is an odd sight.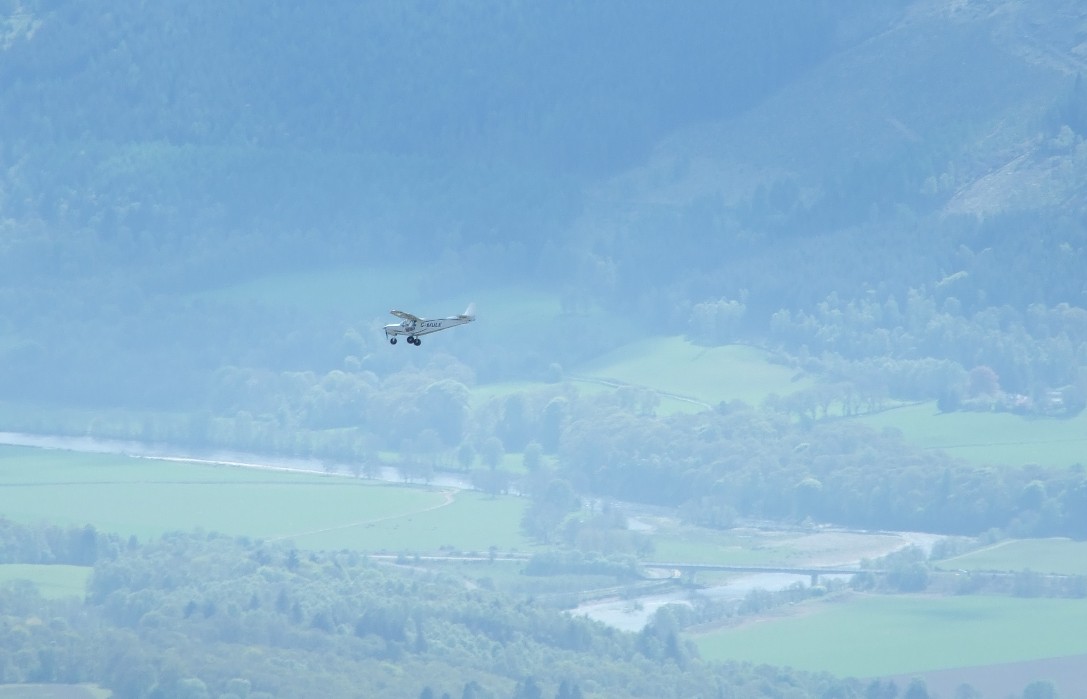 The view from the top is fantastic, and makes for an excellent spot for a packed lunch. I've included a panoramic image here:

It was a very nice trip, and one I would recommend for anyone who likes a good hike. Definitely feels like summer has finally arrived.