I was looking around my garden today and I noticed that there are so many diverse types of grass. When you frequently mow your lawn, you never really notice this because all you get is a green carpet. But if you maintain even just a little wild spot in your garden, and let the grass grow, you can see so much variety. You attract lots of insects, but you also start to see lots of distinct types of grass as they grow and turn to seed.
Grass with tall stalks, short grasses, grass turned to seed early, fluffy stalks, flowering heads, yellows, golds, greens, even purples.

And if you get down at a low angle and look up it almost looks like a completely different world. The grass rising up appears like a jungle towering over small creatures.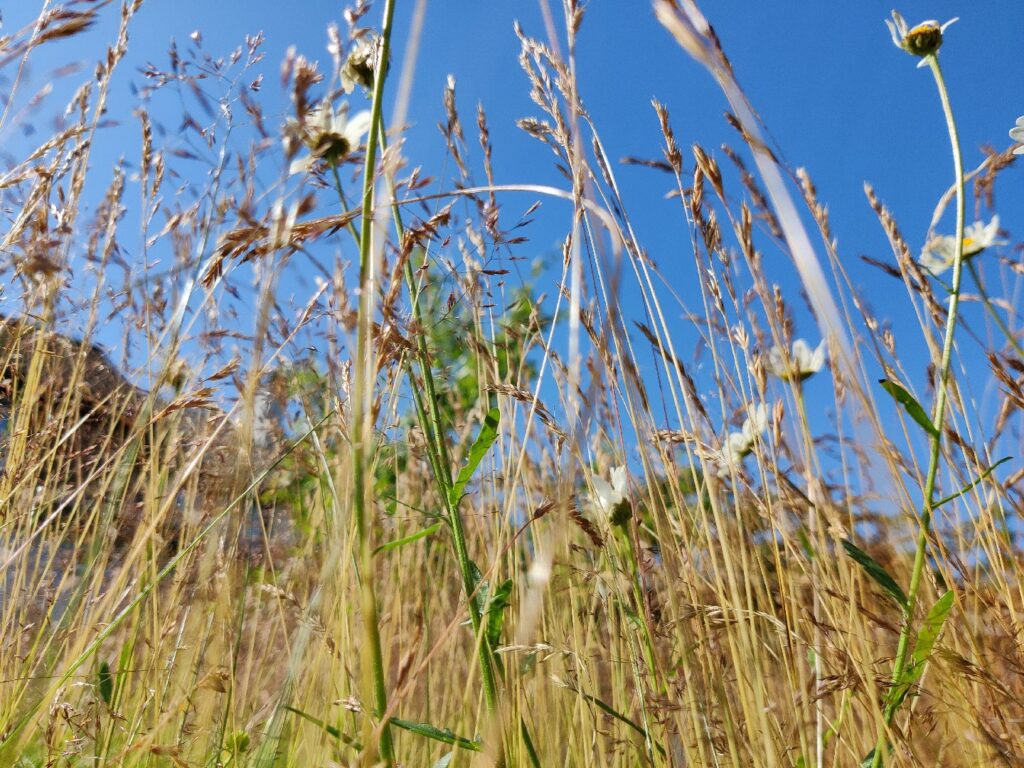 Having had a garden with wild patches for a good few years now it seems impossible to go back to just having a perfectly trimmed lawn. In comparison, a flat green carpet lawn seems so bland and lacking in life.