2 Decades after the millennium and we still have yet to perfect the art of the computer operating system user experience. Here's some of the problems I've faced this year. Some of them are problems that have existed for as long as the computers themselves, and some are new that I've only experienced recently. All of them are a nuisance.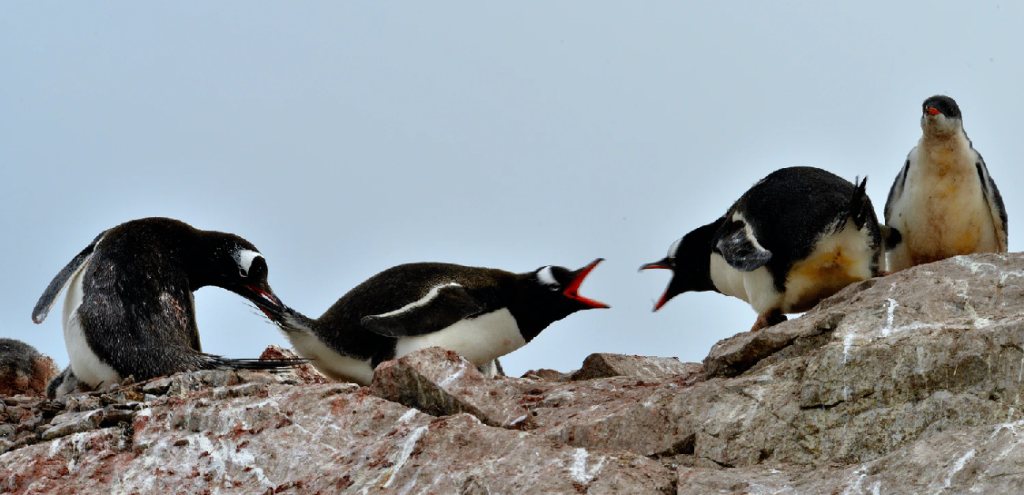 Gripes with Linux
I've always wanted to run a full Linux computer, and yet every time I try, I remember why I gave up. This year I've been running Linux exclusively on my laptop. I've been using the latest stable releases of Kubuntu.
It's been working well, but I do have some gripes that I want to just throw out there, as a statement that I'm still not ready to fully switch to Linux. Some of these are the fault of the Linux distributions themselves, and some are because of 3rd parties just not playing well. Either way the result is the same: a sub-optimal user experience that I don't have on Windows.
Won't run without proprietary software – When I installed Kubuntu for the first time on my laptop it ran so slowly it was just a pain to use. I re-installed it again, this time being sure to tick the "install proprietary software" box, and lo everything works. It's a pity that the operating system that presents itself as being fully open isn't usable unless you opt-in to the closed bits too.
Screen tearing – Every single application I use has screen tearing. I've fiddled with all manner of config files and NVidia apps to try and fix this, to no avail. It's not a deal breaker, but it just enough to be noticeable and annoying.
Hardware peripheral instability. When I suspend/resume my laptop (one of the main reasons to use a laptop is this portability), the Wi-Fi hardware stopes responding, and I must reboot if I want the internet. My sound card sometimes fails to load, requiring a reboot if I want to listen to anything over the loudspeakers. Connecting to anything via Bluetooth is impossible. The drivers and software all load fine, but it doesn't seem to recognise anything.
Game compatibility. I play a lot of games. Developers build most games for Windows. Recent years have seen _massive_ strides in a positive direction, but it's not there yet. Steam's proton (a fork of wine) allows me to play most games, but it's still not great. It often requires extra troubleshooting and configurations. And any game run through proton uses 100% of the CPU where it would only take a fraction of that on Windows. Not a problem on a desktop, but on a laptop this makes the machine overheat quickly. Emulation and compatibility layers are ok in a pinch, but not a real substitute for native apps.
Still no HD support for Netflix on Linux. No, 720p is not HD. This isn't Linux's fault, but it is still a gripe that I don't experience with Windows, or even android.
Certain Windows-only apps still lack any decent counterparts. OneNote (and the regular Office suite) still require Windows and I have yet to find decent replacements. LibreOffice and Web Apps feel like I'm using software from decades ago. There are plenty of screen sharing apps for Linux, but none that I've found as featured and configurable as ShareX.
Gripes with Windows
Windows has its problems too, let it be known. I am well aware that Linux solves many problems that Windows experiences.
It was only late into the year that we discovered why apps were requiring repeated log-ins. Turns out an earlier update borked the cryptography suite when scheduled tasks were used, causing user accounts to render their encrypted storage areas inaccessible. This is not an issue if you don't use scheduled tasks, so it can be worked around.
Windows still refuses to offer free encryption, pay walling its drive-level bit locker encryption behind multiple license levels. Access to encryption shouldn't be an option in 2020.
There still isn't a decent common way to update applications on Windows. Despite several attempts, most apps still require they bundle their own auto-updater to distribute updates.
Gripes with Android
I use android on my phone, specifically OxygenOS from OnePlus. It is a decent mobile operating system but has several faults that still plague me.
A god-awful implementation of gestures. There used to be a decent beta implementation of gestures that OnePlus developed, but since then the stock android gestures developed by google are the only choice. IT completely breaks the "swipe from left to go back/open menu" actions that is standard in so many apps by overriding it with the back function. They are also non customisable. A total disappointment.
They keyboard has an annoying space below it that takes up a fair portion of the vertical screen space. You used to be able to work around it, but Google then removed the overscan system that could be used to fix the problem, so that they could force everyone to use their awful gestures.
Night mode issues — Night mode (yellowing the screen) works very well on android. Except for the major annoyance that if you lock your device and then unlock it, the fade-to-yellow animation plays every single time. Leaving you with a blinding blue light for a fraction of a second if you unlock your phone during the night.
The android ecosystem is as yet unusable without buying in to the full Google Play Services set of apps. It's dishonest to call android open source, when the major components that make it work are closed and effectively mandatory.
Pretty much all OEMs stop providing OS updates a few years after release. PCs get updated until their hardware is no longer supported. Mobile phones lose out far quicker.
Gripes with iOS
I don't use any apple devices, but I had to help someone else this year with their iPad. And hoo boy, does apple not like letting you use their technology.
You still can't just plug an iPad into a computer and drag-and-drop files over. WHY?
Miscellaneous gripes
DRM still exists in 2020. I don't think I need to say any more than that. It infects every proprietary operating system to the core, or in Linux's case just makes stuff stop working altogether. IT can go die in a fire. Hopefully 2021 will be the year for that.
IoT continues its virus-like proliferation throughout nearly every new piece of technology, making me paranoid that should anything of mine break, I won't be able to replace it (or fix it, if DRM has its way).
It's not all bad
My ranting above makes everything seem very doom-and-gloom, but there are many positive experiences I've gotten out of this year.
My experimentation with KDE this year has proven it to be a pretty good desktop environment, when it actually works. And I found that despite a lack of official drivers, KDE functions well with drawing tablets, though I haven't had much chance to play with that yet.
Every Windows update makes little quality of life improvements, slowly making Windows more and more usable. Also, Microsoft finally ported Halo to the PC this year.
The individual independent software projects I use all work fine and continue to receive updates, and unlike the OS I tend to have fewer gripes about them. It's often easy to overlook the positives, but I think it's a small miracle that software support is (mostly) stable in spite of everything else.