I have translated this article into Japanese / 日本語.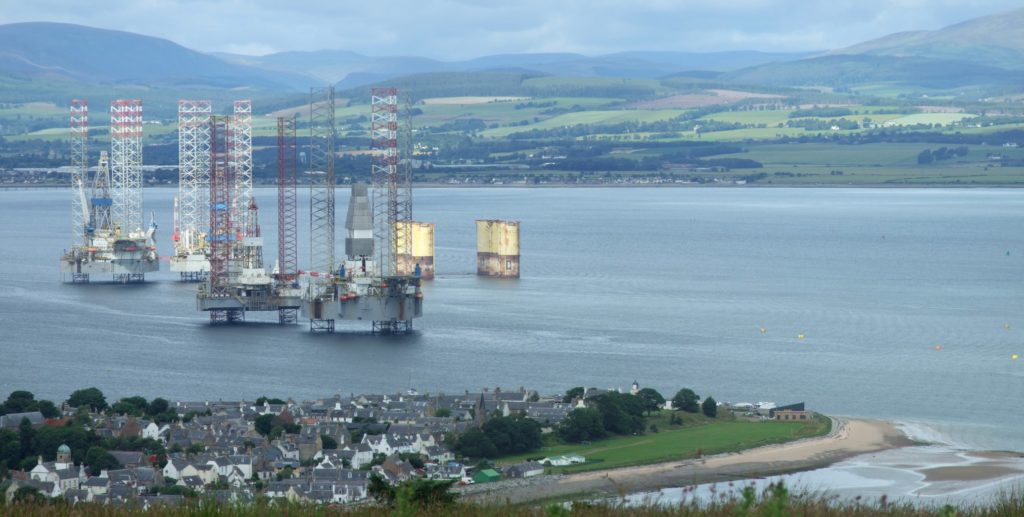 This year I had arranged to go with my family to France, as we often do, to catch up with that side of the family. Due to the virus, this was cancelled. Lo, a perfect opportunity to discover our own home country, which often might be overlooked as a holiday destination. Instead, we took a travelled up to the north of Scotland for a few days.
The Black Isle is not really an island, but a peninsula. It is a popular enough tourist destination largely due to the firths on either side squeezing the tides and attracting lots of sea life. We stayed in Cromarty, the northernmost town on the Black Isle.
Cromarty
Cromarty itself is a small town with just a few shops and places to eat. There are some local tourist spots such as Hugh Miller's cottage but this was closed, as were most places when we visited. The town is full of cottages and narrow streets to walk through. There are 2 beaches, but if the wind is coming from the west, they are not very well protected and it can get quite chilly, even in summer.
For food, we frequently picked up our food from the Sutor Creek. Their meals were all delicious, but they are remarkably busy, being one of the few places in town, so plan ahead if you want to order from them.
The Cromarty firth, and Nigg just opposite Cromarty, are a hive of activity for ocean rig maintenance. So, there will always be several rigs moored in the water outside of town. It's an impressive sight when you first see it.
Something very strange that I never got an explanation for was the scarecrows placed all around town. It could have been anything from a traffic calming measure to a wicker man type deal used to off annoying tourists. A bit unnerving when you first see it, but obviously an outlet for creativity amongst the locals.
Sutors
On either side of the mouth of the firth are the Sutor hills. Sutor being an old term for shoemaker. What that has to do with the hills, I'm not sure. In any case there are some nice walks up there. The South Sutor is next to Cromarty and there are signposted walks. The area has many crumbling world war era structures, as the area was tactically important back then.
The view from the top of the hill is very impressive, and you can see all around the peninsula.

There are also lots of animals around – domestic like cows, pigs, sheep, as well as wild animals like birds of prey. Unfortunately, there are also ticks, so be wary of them.
Opposite Cromarty, there is the North Sutor. We were not able to visit as the ferry that runs there was not operating, and the drive around is a surprisingly long detour. Around the coast there are plenty of caves, the safety of which I am unaware.
Rosemarkie, Fortrose & Chanonry Point
On the moray firth side of the isle lies Rosemarkie, Fortrose & Chanonry Point. Together these are a larger town than Cromarty and offer their own tourist spots. Fortrose has historic buildings, such as the ruins of an old cathedral, and a long-standing academy that still operates. It also has a golf course if that's your thing.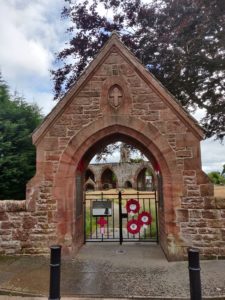 There are plenty of walks nearby, with the Fairy Glen area showing off some waterfalls in a forested creek.
For some reason people have taken to jamming coins into tree stumps in this forest.
There is a nice sandy beach in the bay between Rosemarkie and Chanonry point. It's a wonderful place to relax, assuming the wind isn't coming from the east. Chanonry point itself is of interest as it is one of the prime spots in the area for spotting dolphins and seals. The firth squeezes the tides very narrowly here, and so when the tide is rising you can see sea mammals up close.
Rogie Falls
Rogie falls are not anywhere near the black isle, but in our travels, we took a detour to see them. It's a short walk, but if you're passing by it is worth a visit. There is a suspended bridge giving good views of the falls and the fish ladder. There are also connections to longer walks in the surrounding forests.
Wilds of Scotland
Throughout the whole of Scotland there are lots of very impressive landscapes and places to visit. Some of these, like the castles, stand out against the backdrop. Some are hidden and out of the way, like the Ardclach bell tower we visited. There will also be multiple routes you can drive, to give you a more scenic alternative to the dual carriageways.
If you are comfortable identifying mushrooms, many of Scotland's forests will have lots on offer to forage. During this trip we found lots of Chanterelle mushrooms.
If you have a chance, visiting the wilds of Scotland won not disappoint.
---
All images in this article © Léon McGregor 2020