I recently had the chance to visit Stockholm. It's a really nice city, with lots of places to explore.
Travelling
Stockholm is easy to get to. From Arlanda airport there's an express train service that gets you right to the city centre in about 20 minutes. From there there's a whole host of trams, buses, trains and boats to get you around. I purchased an SL weekly pass which lasted for my visit which seems like good value – I can take as many journeys as needed.
The public transport network is available just about everywhere and it's well signposted. The SL app works well for planning and getting things like bus and train times. Services are also very frequent – perfect for me given I had various engagements with some free time between them.
The underground stations are very clean (unlike certain urban transport services I've used in the UK) and many of them are nicely decorated.
Eating
There's restaurants for pretty much every kind of cuisine in Stockholm – to the point that if you're avoiding the top tier restaurants it might be hard to find some traditional Swedish cuisine. Take your pick, once you explore and find a few. One thing that's particularly nice is that there are a lot of options friendly to different diets, such as vegetarian & vegan restaurants.
I was warned ahead of time that things are very expensive in Sweden, but to my eye (and wallet) it wasn't worse than any other city I've been to. There's a mix of expensive and less upper-class restaurants (of by no means poor quality), so as long as you look around it won't be too expensive.
Resting
I was on a budget for this trip, so I decided to stay at a hostel. STF Gärdet is decent enough, and offers single rooms with an en-suite bathroom. It did have some air conditioning, but even that wasn't enough to beat the heat, so sleep did not come very lightly.
It did have a breakfast included, though being a budget hostel, the breakfast buffet was limited to cold items. Nice anyway though.
Towels provided, but bring your own toiletries (no free shampoo sachets here).
Exploring
Stockholm is a great place to just go exploring. The city itself is very pretty, and has quite a European feel to it (My experience with Europe has thus far been limited to France and Italy). The big difference between ones I've seen before is that Stockholm is a bunch of islands with lots of rivers running through it. That breaks up the buildings in a nice way.
There are a lot of museums dotted around the city, and I had a chance to visit a couple. These can be quite hit or miss. I'd recommend the National Museum (free entry) if you like paintings. I also visited the Natural History museum (also free entry) – this seems more geared towards children, but it does host the results of an international natural photography contest with some very impressive submissions.
My favourite part of the way Stockholm is built has to be the Royal National Park that runs right through the city, offering everything from forests to open grass fields. That was a lot of fun to explore, though it took a couple of days with trips on public transport to various key points to see a lot of it. It's huge, but a great idea that I think more cities should adopt. Making a park out of land seems a lot cleverer than just branding certain areas as a "Green belt" where you do nothing with it.
I would warn you about the weather and climate though – When I visited, June, it was very hot. Around 30°C at a maximum, which (me being a Scot) is about the most I can handle. No rain at all during my visit. There are also a lot of insects. I was bitten by who knows how many mosquitoes, tics and the like during my visit, so be aware of this. That said, there are also plenty of nicer animals – I have seen countless birds, some deer, massive anthills and even a red squirrel on my travels.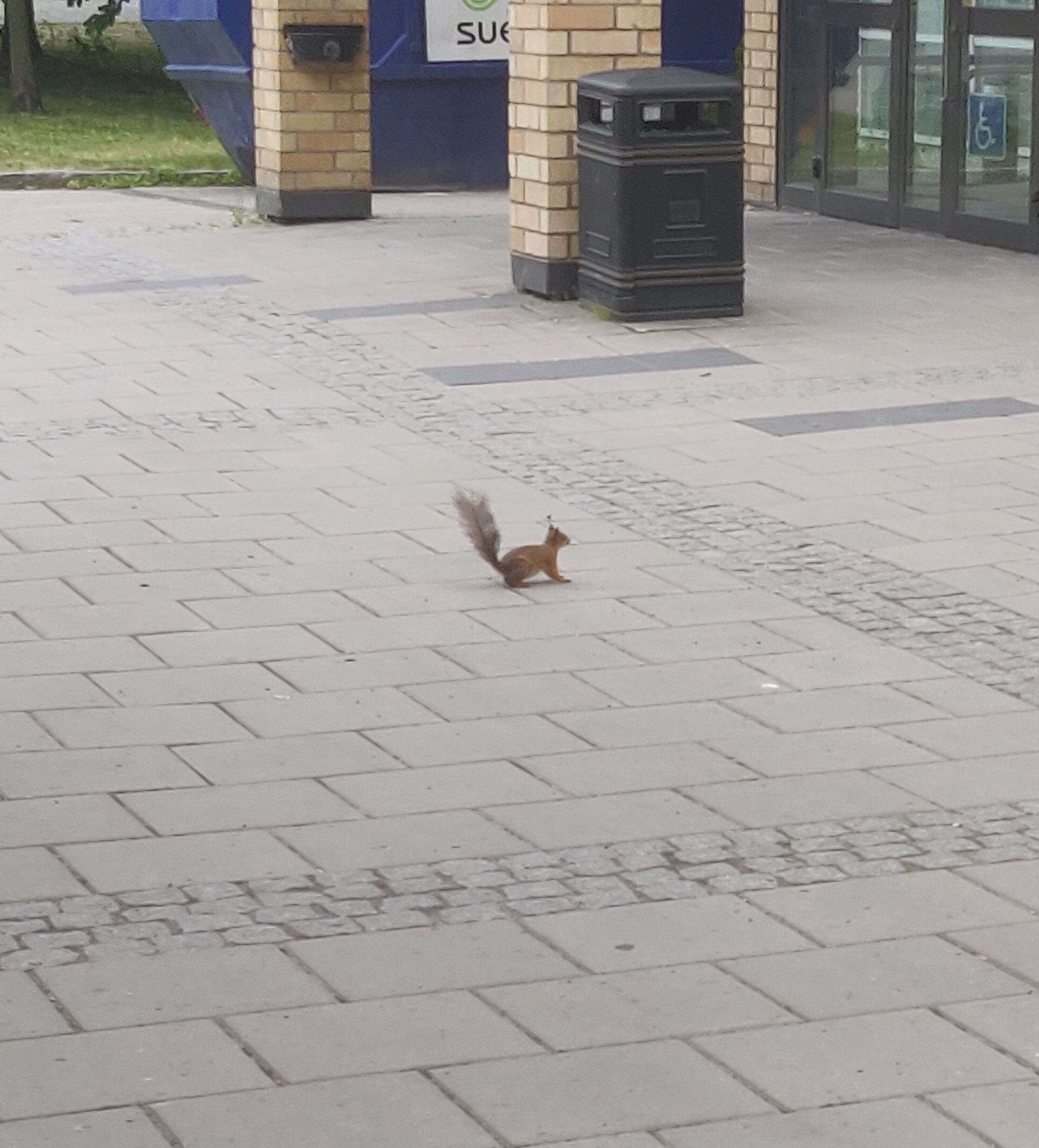 ☑ Recommended
I would definitely recommend visiting Stockholm if you're looking for somewhere to go. Especially if you like walking while you explore, be it through town or nature.
---
All Images on this post © Léon McGregor, 2019. Available for personal use under CC-BY-NC-SA 4.0 License.