Later this year, the UK government will enact a law that requires online providers of pornography to vet the age of their users. Properly. Not just tick a box, but full ID checks. As I see it, this poses some very real problems.
What?
The UK legislation that comes into effect in July will mean that if you want to view content online deemed to be pornographic, you must either:
Upload your passport / driver's license / identification to an online service provider
Or, buy a pass from a licensed newsagent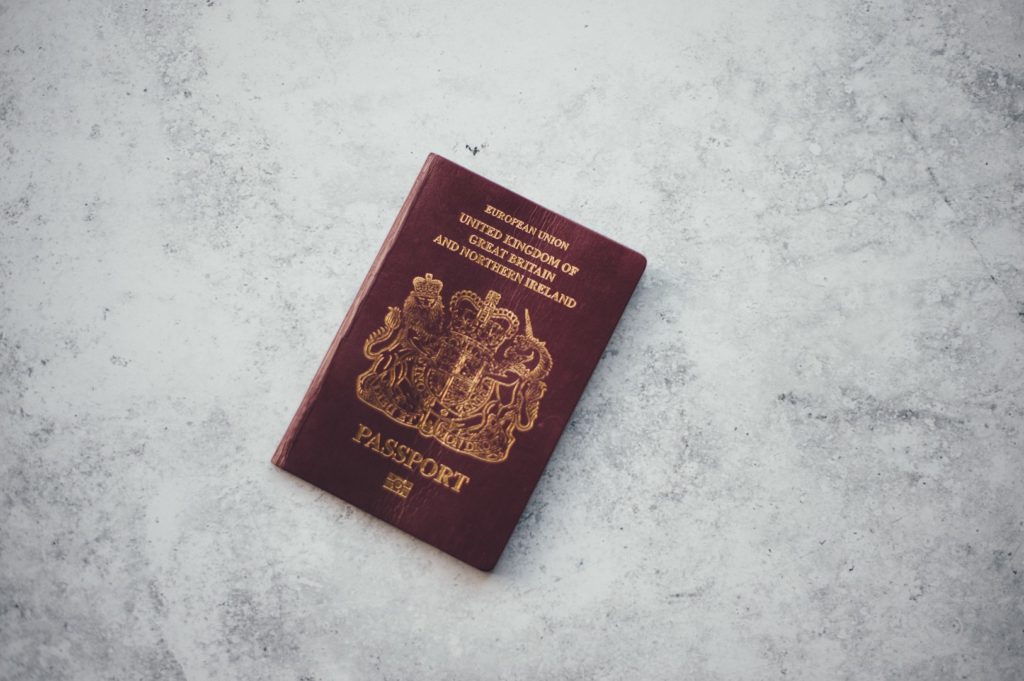 Why is this a bad thing?
Censorship & Transparency
This is the government ultimately deciding what content should and should not be allowed to be viewed. Unlike content which is objectively bad and easy to categorise (such as videos of beheadings and other right-wing extremism, which currently run rampant on easily accessible sites), pornography is incredibly subjective and hard to define. If implemented badly, you could end up with classical artworks of nudes, critical news on the subject and information sources unrelated to porn being subject to such blocks. Will this rely on self-reporting (that'll be good for blocked website's profits), Algorithms (which are bad at properly identifying topics), or enforcement only after breaches of the law are reported (who would report it? who will maintain lists of sites to be blocked?).
Giving more power to governments is also a rather slippery slope. The current mainstream politicians may have a set view of what is considered objectionable. What happens if more extreme politicians are elected, as seems to be happening of late, who have even stronger views about what to censor? It sets a bad precedent.
If this needs to go ahead, then I think a decent solution would be to set up a Citizens Jury to take time and properly categorise what and how content should be censored. The sites that are blocked, the kinds of transactions that are being made, all of this must be made available to the public in as transparent a fashion as possible. This way, advocates of online freedoms can keep tabs on the kinds of censorship that are happening and ensure that nothing amiss is being accidentally caught up.
Privacy & Security
Data is important. Privacy of your data even more so. And yet here we are with the government setting up deals with private companies to handle your data, and happily asking you to just hand over your details.
I don't imagine it will be long before attackers start emailing people pretending to be an age verification company. This kind of scam ("phishing") has existed as long as email, but now we've got government sanctioned entities, and a hard law that requires you to communicate with them. Granted, that's only if you want to see porn, but I imagine many people falling victim to such attacks out of fear or misunderstanding. Giving the attackers free ammunition is just plain dumb.
There's also the problem of security. Asking a private entity to handle personal details, alongside sensitive topics like the kind of pornography that people want to see, seems like a recipe for disaster. No system is 100% secure, and one as sensitive as this, I can guarantee it will be a lucrative target for hackers.
I can only hope that the companies that implement these systems:
Doesn't log anything that could be sensitive. (Reduces the data available should a breach occur).
Authenticates with randomly assigned pseudonyms. (You don't need any real data other than the ID).
Destroys copies of personal data the moment verification is completed. (Once you've verified someone's ID, you don't need to store it – it's not as if when it expires they somehow get younger).
Puts a lot of effort into oversight of staff involved. (If it's possible to verify ID in an automated fasion that would be great. But somewhere in the organisation a human will be involved, and humans are not flawless).
Makes the entire system as open as possible. (This way experts can vet it and discover flaws that have been missed).
I would also call on any white hat hackers to stress this system to it limits the moment it comes online, or before if you can contact the companies for some pen-testing. If any flaws can be found early enough, then hopefully any stolen data can be minimised.
Expensive Access
Buying a passport can be expensive and time consuming. In fact, most forms of ID will involve some kind of monetary or time based commitment. And I've done some looking, and though the official documentation mentions physical passes, it doesn't specify what they should cost. Based on my own experiences, stores will charge a lot of money if they can get away with it.
What this means is that for people on very low incomes, something which is increasingly an issue these days in the UK. I'm not going to make some ridiculous claim that everyone is entitled to access adult content. But if this law results in the lower classes of the public losing the ability to access it, simply because they lack the income to pass a verification, that's a little too Orwellian for my taste.
I would hope that whoever ends up offering the physical passes would do so at no cost. It doesn't take much time to see that someone is an adult, so there's no real loss of time or money to the retailer. From a perspective of personal freedoms, offering a no-cost workaround to the verification is purely a good thing.
Missing the Point
The UK government already made attempts to help prevent access to online porn with their requirement that all ISPs require opt-out Internet filtering. I think that if all the government really wanted was to empower more people to protect their children from online content, that is enough for them to have done. I have concerns over Internet filtering, but the system is a fairly simple toggle, on by default, and the end user had full control. They already have systems in place, so what's being implemented now seems a bit overkill.
Much of the violent imagery these blocks are meant to secure won't be caught. The sites that distribute this kind of stuff will never willingly enact proper age blocks, and the government could just as easily block them without needing to go through the whole farce of age verification in the first place.
It appears this is wasting a lot of resources that could be better spent. Instead of blocking pornography, might it not be better to tackle the subject at the level of Sex Education in schools? Pre-empt any of the supposed bad side effects in a safe environment, and I imagine that would solve a lot of the problems. Reduce the societal stigma and taboo around topics like sex and porn, and maybe that might do better by allowing people to more easily broach discussion rather than simply relying on a computer to just make the problem go away.
Unenforceable
This whole thing will be astonishingly easy to circumvent. Either via unsafe free proxies or incredibly cheap premium VPN proxies, and in an instant any blocked sites will be accessible again. Kids, the very people this legislation is put in to protect, are often the most tech-savvy, and will find easy ways around the blocks.
And as for the physical "porn passes". Kids can get hold of alcohol, cigarettes, even hard drugs despite them being age restricted or illegal. It will be easy to get a physical code or pass. And there's no reasonable solution that could ever overcome that problem.
The BBFC, who are supposed to be in charge of this, state that they won't target search engines or social media (though they might ask them to "take down accounts"). To me, this looks like a cop-out when faced with a task that is too difficult to complete properly.
What to do
The law is coming into force whether anyone likes it or not, so perhaps debating it is now a moot point. So, here's some forward advice.
Websites
I can see one easy solution to this whole thing – Any website which might have cause to implement the age vetting, even social media sites though they are in some special sense exempt, should block access to UK users.
This will annoy UK visitors to their websites, and raise awareness of the issue. It will also hamper the profits of those sites. That point makes this whole thing a pipe dream unfortunately.
By simply rejecting any UK visitors, at the very least sites can protect people's security and privacy. If sufficient explanation of security concerns were given, it would help raise awareness as to why this is such a bad idea. It might also help raise awareness of just how this legislation got through in the first place. In an era where much of British politics takes a back seat to Brexit, that's a very real concern.
People
Don't hand over your personal details. To anyone. If you ever must give them to a government official, you should be doing so in physical person, like at a passport issuing office or customs office or DVLA office.
The only place that's fine to share this online is a website on the gov.uk domain where you have a guarantee it's going to be processed by the government and not foisted off to some 3rd party.
If you are very desperate to circumvent blocks, use a trustworthy paid VPN. Not a free one. And certainly not one offered by Google or Facebook, whose sole aim is just to harvest your data.
The Government
Despite how I would advise against it, if you're going down this route, I have just one thing to ask of you. Please, take on board my suggestions to improve it, and then properly and truly enforce this law.  For any site which might have porn on it – make it enact the filter.
Don't forget that means you need to deal with Twitter, YouTube, Facebook. The myriad chat apps like Discord, Snapchat and others. Search engines – Google and Bing too. You've got an uphill battle, let me tell you, but it would be incredibly hypocritical if you just let certain sites off with a slap on the wrist solely because they were too mainstream or difficult to police.
You made the legislation, now please own it. Who knows, maybe I'm wrong and this will be of great benefit to society at large. The only way to find out is to conduct the experiment where you actually enact this law as it was intended. A difficult task, but lets see where it goes.
What next?
It looks as though the legislation is set to come into force regardless. What will happen? Some speculate that this could result in increased piracy of media in general. Others argue that it might be beneficial for society as a whole, despite the censorship. I sincerely doubt much will change. But it is a pushing of the envelope that I'd rather not be witness to, and I really hope the people who implement the technology that will be used to vet ages will be engineered safely and securely.
I will end the article with a quote from the BBFC's website, which I find particularly amusing, which I will leave without further comment:
I'm 16/17 and can legally have sex and get married. Why can't I watch pornography?

In the UK, a person is not legally an adult until they are 18. There are several restrictions on a person under 18, including that a person cannot legally enter a licensed sex shop until they are 18.