This post originally appeared on an old blog on Oct 16, 2012. It's part of a series of posts which I'm "recovering" from the archives.
I share some photos from a (not so) recent holiday to Florence, Italy. Back then I liked to take lots of Panoramic photos, stitched together with Microsoft ICE, an excellent easy to use photo editing tool for panoramas.
The original files I found archived are huge, so I've edited them down to thumbnail size here. Links are provided if you want to zoom in on the full ones.
Some of these shots are not the best, though I do quite like the first and last images.
[edited lede 2019]
Florence – Panoramic
Having returned from a holiday in Florence, i wish to provide a central location for all of the panoramic pictures i took. That will be this blog post. All images are licensed under the CC-3.0-BY-NC-SA license to me, Léon McGregor. Enjoy.
The Palazzo Pitti, from behind

(full)
Piazza Del Signora, Florence town hall

(full)
Florence Duomo, Cathedral from side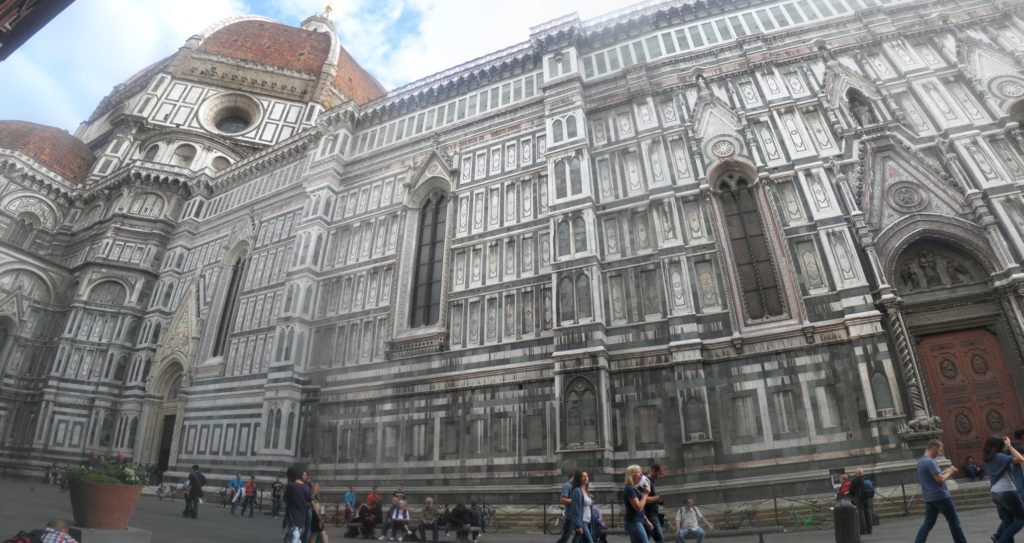 (full)
South side of Florence, from river

(full)
And, the Pièce de résistance:
360* Panorama from atop the Florence Duomo

(You may want to click [here] and view the full version for maximum effect.)